Welcome to Brasseler USA Online Learning
This website gives you immediate access to our multimedia training library where you can learn about new techniques and products.

Earn interactive CE credit by signing up for live webinars. Earn self-study CE credit by viewing the on-demand modules. All CE credits are provided by an approved AGD PACE provider.
Endodontic Irrigation Simplified
Presenter: Dr. Ali Nasseh CE Credits: 1 CEU

What is the purpose of endodontic irrigation and how can this seemingly complicated process be achieved as simply as possible? What are the requirements for success and how can they be achieved in an efficient and inexpensive way? During this CE webinar, Dr. Nasseh will go over some of the goals and aspirations of the irrigation component of chemo-mechanical instrumentation of the root canal and recommend simple approaches to get more out of this most important step of root canal therapy. A novel all in one irrigant and its clinical application will be discussed.
(enter class)
Episode: Rotation vs. Reciprocation: Which is a Better Instrument Motion?
From Series: Brasseler Dental Podcast Series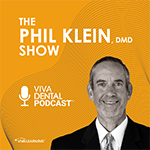 Series: Brasseler USA
CE Credits: 0.25
Guest: Dr. Ali Nasseh
Release Date: 5/9/22